Welcome to DesignIntuit.
We hope you will enjoy our rich media digital magazine and that it will become a catalyst for understanding and achieving great interior design and self-expression. With our ability to directly enable the confluence of the Architecture and Design communities with the optimum marketing channels and networking opportunities to connect brand to influencers to consumers, we explorewhat makes an interior special and remarkable, and discover how to accomplish this in a sequential, fun and enlightening way. By looking at beautiful places, spaces, art, history and culture, we suggest creative solutions to better interior design.By previewing brilliant examples of design, showcasing fabrics, wall finishes, flooring options, window treatments, and many design elements, all beyond your choices at the local mall, retail stores and catalogues, we seek out, compile, and review all of the latest and best products available.

How to create an original, aesthetically satisfying, valid solution to our interior design challenges is a notion that eludes many of us. The frustration of where to start, how to budget, whom to hire, what to buy, and where to buy is daunting. Then, the idea of assembling all of these elements into a space is often beyond comprehension and most time schedules. Well-designed interiors rarely just happen, and success is not a result of chance. Without an understanding of interior design elements, resources, and time, many are left with home décor that is often unmemorable and mediocre.

DesignIntuit.com is a core component in our coverage of the interior design national Show House circuit. Here we translate the dynamic and real-time on-site tours into a virtual "real-time" on-line experience that captures the curiosity and interest of the architecture and design communities as well as the demographic consumer. With our interactive multimedia approach, we use a medium with a dynamic combination of different content forms: text, audio, still imagery, animation, video and interactivity content forms.

And, DesignIntuit is a dynamic and interactive "work in progress." In real time we identify, inform and update our viewers as to the latest design ideas, concepts, products and trends.We use the Web to create and articulate a dynamic social-networking environment among the architecture and design communities, the media and the avid audience (consumers, trendsetters and major purchase-influencers). We combine digital visibility and ease of access with the tangibility of an event, we create that dynamic link between Show House events, elite product marketers and their upscale target markets to help forge strategic collaborations and partnerships that help integrate otherwise fragmented individual local events into a cohesive virtual global network. In this way, we guarantee our way into the consciousness of a sophisticated audience, attracting thousands of visitors and generating miles of media coverage.

We created DesignIntuit for all of these reasons and in a fun and engaging platform to help demystify the design process. We want to help you explore many approaches to decorating and designing your own living spaces. We have real answers, not just theories about interior design - in a timesaving, compact format. And we bring all this to you in a dynamic interactive multimedia format. It's our rich media "story." A virtual guided tour of America's architecture and design communities, premier show houses and the brilliant designers, architects and craftsmen whose furnishings, products, textiles andtechnical wizardry are inspirational. This is an unprecedented experience you can't afford to miss. We welcome you to join us on this most exciting virtual journey and we hope our information, insights and advice will help you learn, think and create.
...................................................................................................................................................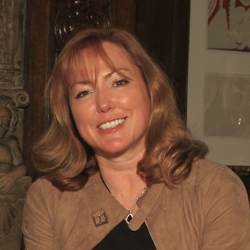 Tera Crain Barnes
"Your guided tour of America's premier show houses, the brilliant designers who dazzle and enlighten us, and the worldly craftsmen whose textiles, furnishings, and technical wizardry inspire a finer way to be." This captures the essence of DesignIntuit and its owner and publisher, Tera Crain Barnes.
Tera Crain Barnes, founded DesignIntuit and DesignIntuit.com to leverage her more than 20 years experience in marketing, communications and special events. She has successfully built her online magazine DesignIntuit.com to be a recognized leader in Design Show House Coverage and than championed the publication into a rich media powerhouse that has become a catalyst for understanding and achieving great interior design and self-expression. Tera has directly enabled the confluence of the Architecture, Design and Building communities with the optimum marketing channels and networking opportunities to connect brand to influencers to consumers.
Tera Crain Barnes launched DesignIntuit in 2000 as a premium destination website for delivering style and trend reports from the design trade to the consumer, and as a premier media source for the prestigious Designer Show House arena. She is a pioneer in using the Web to create a dynamic interactive collaborative link between all facets of the design industry. In 2009, Tera has now transformed DesignIntuit into a "state-of-the-art" online interactive multimedia content intensive magazine. And, she is moving it forward as a digital publishing powerhouse for the design world, by integrating all the necessary supporting infrastructures of the world's top Architectural, Interior Design and Building professionals, Manufacturers, Product Marketers and Consumer audiences.
Tera views interior design as a multi-faceted profession in which creative and technical solutions are applied within a structure to achieve a built interior environment that solves the customer's problems and links space to personal and business strategies and goals. An integrated team approach is important, and the coordination and collaboration of all disciplines is essential to a successful solution.
Professional Experience
In addition to founding and successfully building her online magazine,DesignIntuit,as a leader in Show House Coverage, Tera Crain Barnes'professional experience also includes:
Producing special events for Fortune 100 companies, top philanthropic organizations and international trade associations.
Developing brand campaigns for British Airways, KPMG, and Xerox.
Creating and directing the first interactive brand image for the Smithsonian Institution, Washington, DC.
Developing extensive relationships with leading influencers in the architectural,design and builder Communities, trade associations and media.
Identifying and developing product placement opportunities for KitchenAid, JennAir, Cambria USA, Kohler, Moen, Lexus, Bosch, Siemens, HP and Mercedes-Benz.
Producing co-branded media, customer and industry events extending placement investments and increasing brand awareness.
Tera Barnes has also been immersed in the concept and practice of "experiential marketing" at Jack Morton Worldwide. And, through her proprietorship of DesignIntuit, is a leading influencer within theresidential design, architecture and builder communities.Tera is in a unique position to advocate for her clients and guarantee them the highest level of visibility and credibility.
Education
Tera attended Southern Methodist University in Dallas and graduated with a Bachelor of Fine Arts (BFA) degree and a minor in Communications.
...................................................................................................................................................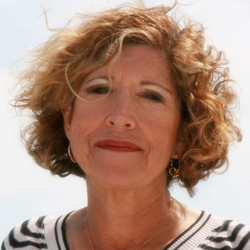 Helen Hammond
Helen Hammond's professional expertise spans both the public and private sectors.
Helen has over twenty-five years cumulative experience in business development, marketing, program management, and market research and analysis for the Information Technology, and B2B and B2C eCommerce industries. Ms. Hammond is a skilled strategist, researcher, analyst, writer, editor and communicator. She has held various executive positions with major Fortune 100 companies as well as entrepreneurial start-ups. Helen has successfully demonstrated her professional writing and editing competence in the Information Technology (IT) and eCommerce fields where she has covered industry and market news, competitive analyses, technology and new product launches. She has also designed and written Proposals, Term Sheets, Industry Abstracts, Reports and Studies for Fortune 100 companies internal and client distribution.
Professional Experience
Helen Hammond's professional experience has included senior management and consulting positions with the Hewlett-Packard Company, Deloitte & Touche, LLP, Motorola, US West (now Qwest), Sprint, SRI International and AT&T. Ms. Hammond also served as President and Managing Partner of TAG International, Inc, a Telecommunications Management and Consulting Company and Blue Cube Strategic, LLC, a Marketing and Technology Management Consulting Company.
Ms. Hammond has written and published several market research reports and industry studies in telecommunications, information security and eCommerce, has spoken at numerous industry conferences and forums and has made various telecommunications, security and risk management, and marketing and sales presentations to both industry and government.
Goals and Objectives
As Editor of DesignIntuit, Ms. Hammond brings her editing and writing capabilities as well as her value-added marketing communications, research, analytical and interviewing skills to the position. Helen is challenged to leverage her broad expertise to enhance and promote DesignIntuit's rich media magazine content coverage of all facets of design, architectural and building industry activities, news and trends. Her objective is to elevate the magazine's editorial content to meet or surpass the industry's criteria for outstanding magazine journalism.
Education
Helen earned a Bachelor of Arts degree as a Physical Science major from Russell Sage College, was a teaching fellow and PhD candidate in physical chemistry at the University of Pennsylvania, and completed her MBA in Marketing Management at Pace University and Stanford University.
...................................................................................................................................................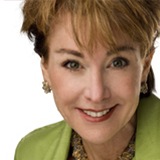 Carolyn E. Oliver
Carolyn E. Oliver has a unique ability in taking transitional to casual without losing elegance. Oliver is known for her artistry in residential design and her proven track record of capturing the essence of her international clientele and their individual lifestyles. She not only has the unique ability to work with primary residences but also beachside retreats, ski chalets and country estates where each environment is unique to itself insuring her clients transition from one home to another with ease and elegance.
Billy Baldwin once said, "Nothing is interesting unless it is personal." Her childhood experiences of growing up in Kentucky and lengthy stays in Florida's eternal sunlight with the glittering waters lapping the shores and her explorations toe-deep in sand are ever present in Oliver's creative designs.
Her interior work has appeared in numerous national print and electronic media. Three of her projects have recently been seen on PBS's Find! and CBS's Beautiful Homes and Great Estates and in Elle Décor, Los Angeles Magazine, Kitchen & Bath Design News, Beautiful Baths, California Homes, The Lowe's Complete Home Decorating, California Home & Design, the newly released Designer Showcase Book, published by Schiffer.
Over a decade ago, she opened, Oliver's, located in Pasadena, California's historic Theatre District. Oliver's has been chosen for the filming of several national commercials and television series. Oliver recently was chosen by the Los Angeles County Museum of Art to assist in the creation of its Home Shop, one of three retail venues located in the museum complex.
For the sixth year, Oliver has been ask to participate as a designer of the nation's largest house and garden tour, The Pasadena Showcase House of Design. Several hundred designers vie each year to participate in this charitable event. Over 55,000 individuals attend this month long event held every spring. Oliver was chosen six consecutive years as a designer for the Los Angeles Assistance League of Southern California Design House.
For thirteen years, she has been a Board Member of the internationally acclaimed Art Center College of Design, Art Center One Hundred, Pasadena, California. She has completed the course work, International Society of Appraisers, and serves as an expert witness.
Prior to opening Oliver's, she was the first woman Executive Director of the 75 year-old Los Angeles Junior Chamber of Commerce, the second largest in the world.
Raised both in Florida and Kentucky on a thoroughbred horse farm, Oliver began her university studies in Florence, Italy. After completing her B.S and M.A. Degrees, she became facilitator of a federally funded program for the gifted and talented high school student in the Visual and Performing Arts. Due to her work in the arts education field, she received a fellowship from the National Endowment for the Arts and the Kentucky Arts Commission to attend The University Film Study Center, Massachusetts Institute of Technology (M.I.T.), Cambridge, Massachusetts.
Oliver served as a Director of Boston University's College of Communication and later as a Director for New England's largest media arts center, Boston Film/Video Foundation. During her tenure in Boston, she served as Chairperson, Brookline Council on the Arts and Humanities, a Town Agency, responsible for the distribution of state grants to arts organizations and artists.
An avid international traveler in search of textiles and antiques, Oliver resides in San Marino, California.
...................................................................................................................................................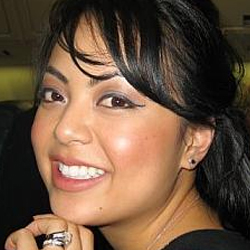 Tracy To
Tracy To is a design consultant who has used her creativity, style and diverse background to help dozens of clients achieve a unique and signature look across a range of lifestyle areas. From wardrobe styling to interiors to event design and other professional services, Tracy expresses herself through multiple mediums and is highly selective in her choice of projects to do so.
A graduate of both The Fashion Institute of Technology and Parsons School of Design, Tracy has spent several years across the Fashion and Home Products industries prior to joining DesignIntuit. She now contributes to the Show House Tours sections and leads the "Trend Spotting" and "You Can Have This Look" columns.