Steven Miller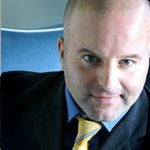 Miller's passion for design was apparent even in early childhood. At the age of ten, he undertook his first project on a modest budget of $500—and the Miller family dining room was transformed. Word spread fast through his suburban Chicago neighborhood and by the time he was in middle school Miller was a sought-after consultant on matters ranging from furniture and art arrangement to renovation and reorganization. As a teenager, Miller was hired to design the windows of a local home furnishings and accessories boutique on the recommendation of his high school art department. A designer was born.

Of course, good instincts can only take you so far. After high school, Miller moved to the West Coast, enrolling at the California College of Arts (CCA) from which he earned a degree in Interior Architecture and pursued additional studies in Art History, Industrial Design, and Furniture Design. Miller began his professional career in the office of distinguished designer Gary Hutton, whom he met while still in college. Upon graduation, Miller joined Hutton's firm full-time, working closely with him on high-profile projects, in addition to helping launch what was to become a successful national furniture line.

After six years in Hutton's office, Miller decided to branch out on his own. Collaborating with leading architects, furniture manufacturers, and his own clients, SMDS consistently turns out eclectic, original interiors, by turns traditional, modern, elegant, or simply outrageous.

"We all know intuitively that life is better when we live, work, or play in a beautiful space," says Miller. "Designers get to make that happen. It's a privilege and a challenge—and for me, a joy."

Miller lives with his partner in San Francisco. Their home—otherwise known as the SMDS design laboratory—is constantly evolving, often to counteract the anti-décor antics of their three pugs.