Connie Beale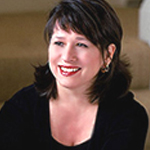 Combining unique ideas with a common vernacular is a hallmark of Connie Beale, Inc. Connie's commercial and residential designs incorporate and expand upon each client's personal tastes, ranging from the fun and fanciful to established traditional pieces. Connie's attention to detail and amazing color sense, combined with the client's personal style allow for unique and creative spaces.
When asked to describe her design philosophy Connie explained, "I strongly believe that the project belongs to the client not to the designer…whether laying out a kitchen, detailing a library, or selecting the trim for a piece of upholstery, I design to accommodate my client's personality and needs."
Recent projects include residences in Connecticut; Houston; Bermuda; Sun Valley; and New York; commercial clients include The Campbell Apartment, New York; Executive offices for ISP, New York and The Regency Hotel, New York.
Beale's work has been featured in Architectural Digest; Traditional Home; Veranda; Interior Design; House Beautiful; Southern Accents; Country Living; New York Times and numerous other design books and periodicals.
Connie Beale invites you to visit her at Connie Beale, Inc.
125 East Putnam Avenue, Greenwich, Connecticut, 06830
(Tel. 203.661.6003 and info@conniebeale.com.)