Carolyn E. Oliver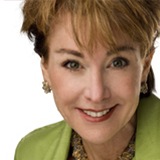 Billy Baldwin once said, "Nothing is interesting unless it is personal." Her childhood experiences of growing up in Kentucky and lengthy stays in Florida's eternal sunlight with the glittering waters lapping the shores and her explorations toe-deep in sand are ever present in Oliver's creative designs.

Her interior work has appeared in numerous national print and electronic media. Three of her projects have recently been seen on PBS's Find! and CBS's Beautiful Homes and Great Estates and in Elle Décor, Los Angeles Magazine, Kitchen & Bath Design News, Beautiful Baths, California Homes, The Lowe's Complete Home Decorating, California Home & Design, the newly released Designer Showcase Book, published by Schiffer.

Over a decade ago, she opened, Oliver's, located in Pasadena, California's historic Theatre District. Oliver's has been chosen for the filming of several national commercials and television series. Oliver recently was chosen by the Los Angeles County Museum of Art to assist in the creation of its Home Shop, one of three retail venues located in the museum complex.

For the sixth year, Oliver has been ask to participate as a designer of the nation's largest house and garden tour, The Pasadena Showcase House of Design. Several hundred designers vie each year to participate in this charitable event. Over 55,000 individuals attend this month long event held every spring. Oliver was chosen six consecutive years as a designer for the Los Angeles Assistance League of Southern California Design House.

For thirteen years, she has been a Board Member of the internationally acclaimed Art Center College of Design, Art Center One Hundred, Pasadena, California. She has completed the course work, International Society of Appraisers, and serves as an expert witness.

Prior to opening Oliver's, she was the first woman Executive Director of the 75 year-old Los Angeles Junior Chamber of Commerce, the second largest in the world.

Raised both in Florida and Kentucky on a thoroughbred horse farm, Oliver began her university studies in Florence, Italy. After completing her B.S and M.A. Degrees, she became facilitator of a federally funded program for the gifted and talented high school student in the Visual and Performing Arts. Due to her work in the arts education field, she received a fellowship from the National Endowment for the Arts and the Kentucky Arts Commission to attend The University Film Study Center, Massachusetts Institute of Technology (M.I.T.), Cambridge, Massachusetts.

Oliver served as a Director of Boston University's College of Communication and later as a Director for New England's largest media arts center, Boston Film/Video Foundation. During her tenure in Boston, she served as Chairperson, Brookline Council on the Arts and Humanities, a Town Agency, responsible for the distribution of state grants to arts organizations and artists.

An avid international traveler in search of textiles and antiques, Oliver resides in San Marino, California.