KBIS REPORT 2009
The Kitchen and Bath Show is a great place to see what's new, innovative, trend-worthy, and relevant for the home improvement, building, design and decorating industries.
New and Noteworthy
General Electric- From the over 400 products that meet the energy star standards, their Ecomagination System, their consumer financing program, and state-of-the-art Monogram appliance series- they showcase how to "Bring Good Things to Life ", in a green and economically responsible way, as well as being stylish and cutting edge. This company gets accolades for providing their own BAIL OUT program! For more go to www.monogram.com and www.ge.ecomagination.com/site/

The LAZY Shoe-Zen by Rev-a-shelf-This is every girl's dream come true! I now this will be a run-away best seller for them. Yes, there is a blind-side storage unit that is also clever and efficient. This company provides organization and time saving solutions that matter.Their products are well-priced and well-built!www.rev-a-shelf.com

The Bath Collection by Matthew Quinn for MTI Whirlpools-Thelines and shapes of these fixturesare exquisite. I was first introduced to his creations at the Atlanta Symphony Orchestra Decorators' Show House which was held this year in the St. Regis Hotel and Residences. His fellow designer team and partners of the company Design Galleria, www.designgalleria.net fabulously created and constructed all of the kitchen, baths and wet bars for this charity fundraiser. For more about Mr. Quinn and the vast lines of quality products from MTI go to www.mtiwhirlpools.com

Woodwork by Grothouse-The Teak sink showcased in their booth is a stunning and unique showpiece for the kitchen. The craftsmanship is so expert and the seams beautifully joined to show off the cuts of wood. Talk about green and sustainable!www.glumber.com

Hand-paintedPorcelain Sink and Toilet by Toto- The beaming white porcelain is the backdrop for the delicately painted Japanese leafs on the sculptural pedestal sink and toilet. The pair is exquisite. This would be the art for the bathroom, nothing framed needed. They also have a very extensive line of eco-friendly products.www.totousa.com

Fina Shower System By Moen-All of their spa systems with the large showerheads and jets are the kind of systemsthat invigorate and enhance our lives. The designs as gorgeous, and thejet streams of water are divine! They offer stylish collections for the bathroom, powder room and kitchen too. Check out their Show House for great inspirations. www.moen.com
Semi Precious Stone and Slabs by Amazing Stone-Red jasper, quartz, and tiger's eye, labradorite, amethyst, and petrified wood are only part of the 60 semi precious gemstone slabs and tiles offered by this company. Through fiber optic inlays lighting can illuminate these hand assembled counter tops for a dazzling show-stopping, one-of-a kind surface. This is a statement piece that will set your kitchen apart from everyone's!www.amazing-stone.com

Modular Glass Cabinetry by Modulo-In Black, wood-grain, and a host of edgy colors, this cabinetry is beautifully streamlined, providing flexible solutions for cooking and storage needs. Stylish Italian chic at a price point reminesint of the bygone days of the lire, make this product one of the most valuable I found at the show!www.modulocucina.com

Woodcarvings by Art for Everyday- This company crafts architectural wood-carvings that add an old world look and feel to kitchens and baths and every other room in the house. From the columns to the ceiling rosettes, this kind of high quality finish and craftsmanship is a stylish way to add impact to the whole house. www.afe-inc.com

We will continue to preview the top products, new innovations, and trends for the Kitchen and Bath throughout the year. Check back frequently and help us vote on the best products of 2009. We are looking for the design solutions, home improvement products and the how we can enhance our lives with eco-friendly ideas that are economically friendly as well.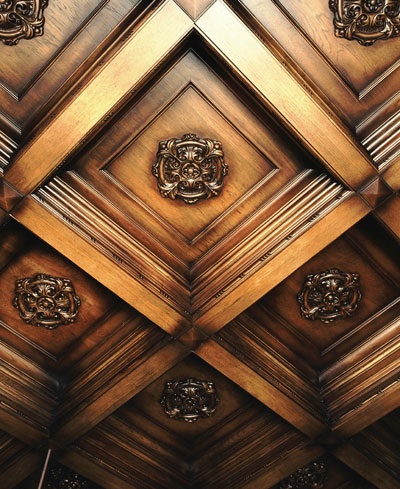 Art For Every Day Rosettes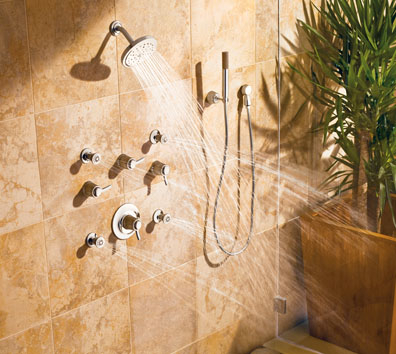 Fina Shower System by Moen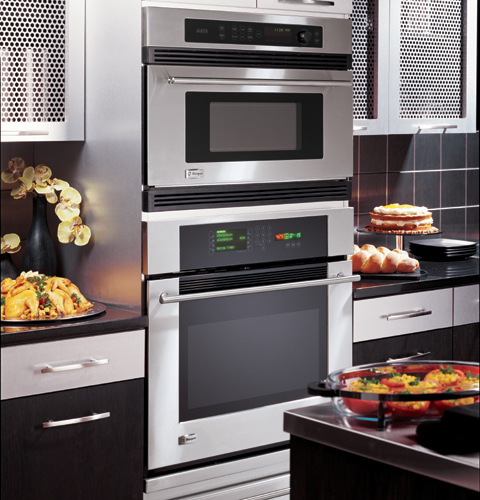 GE Monogram Series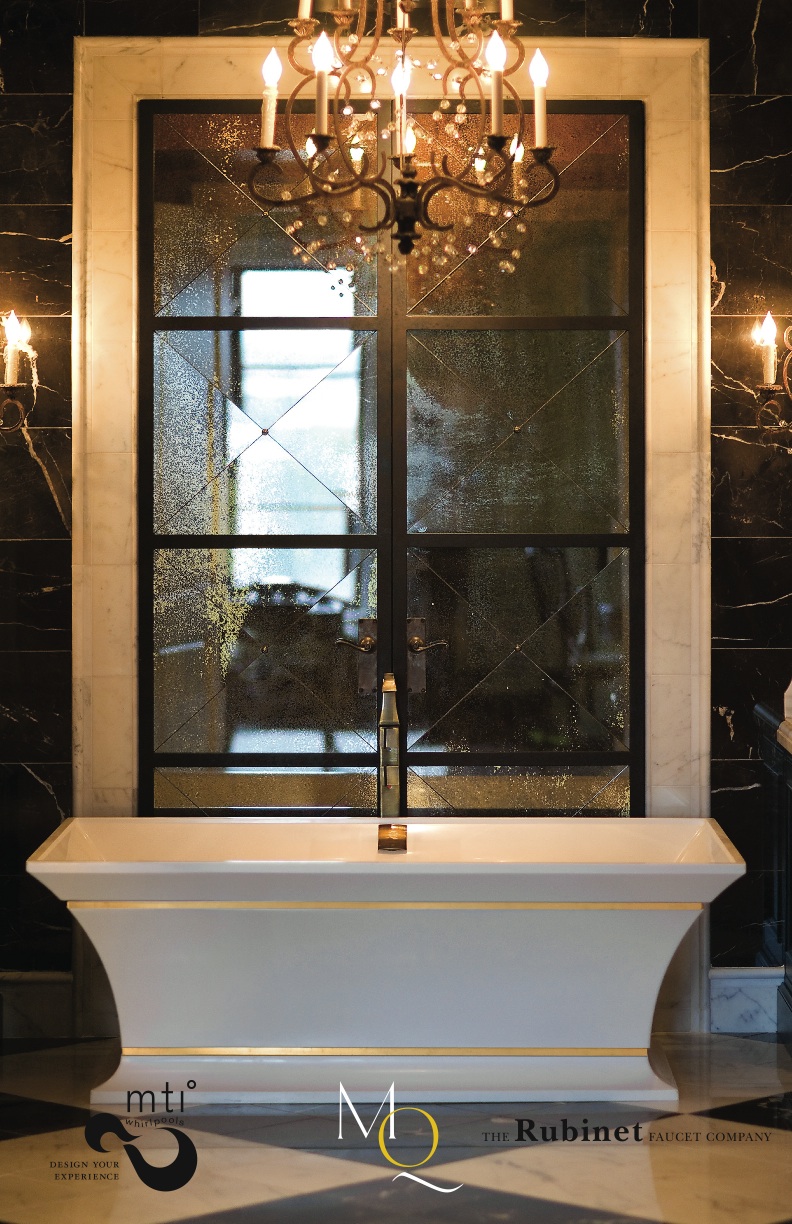 Matthew Quinn for MTI Whirlpools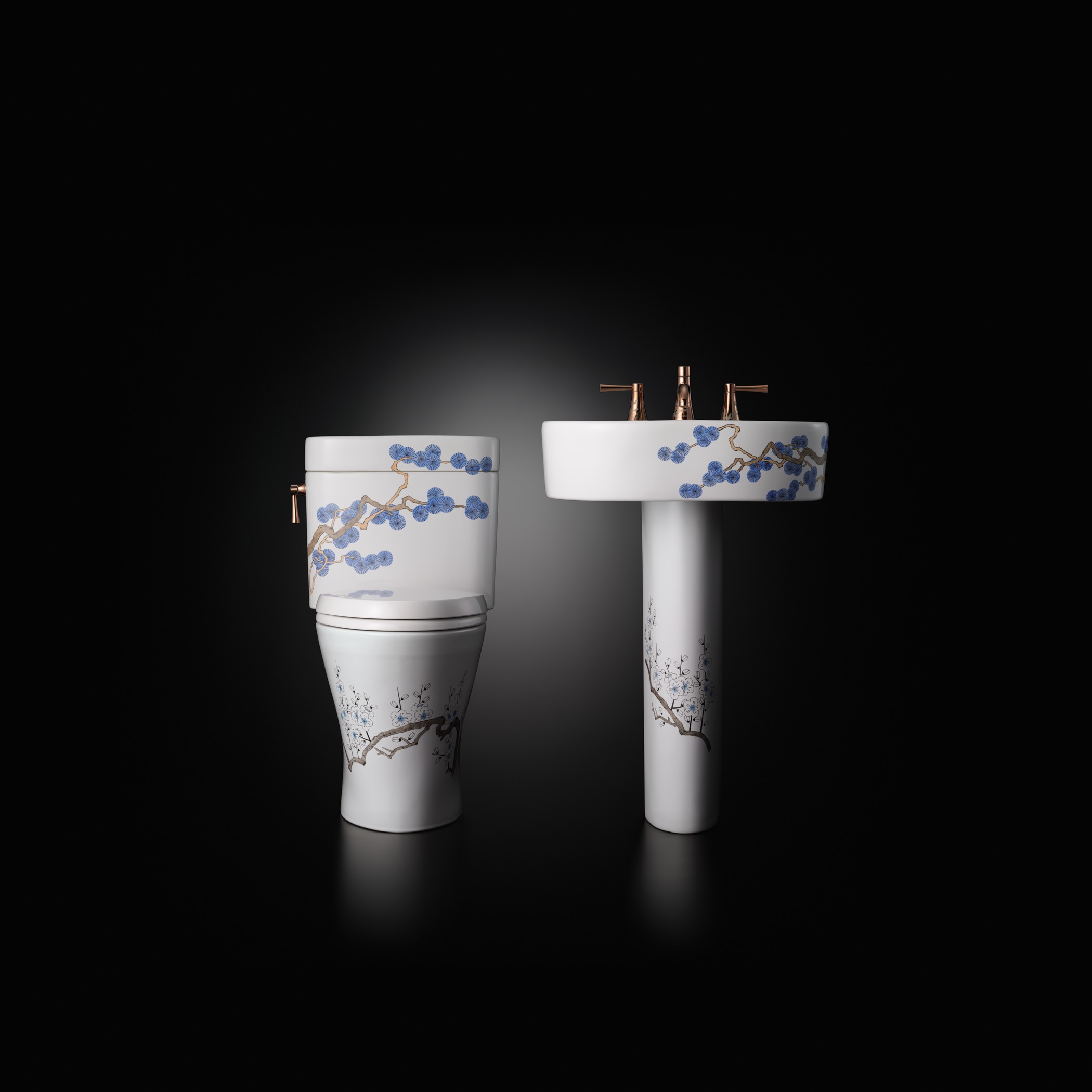 Plum & Pine HET, Lav & Faucet by Toto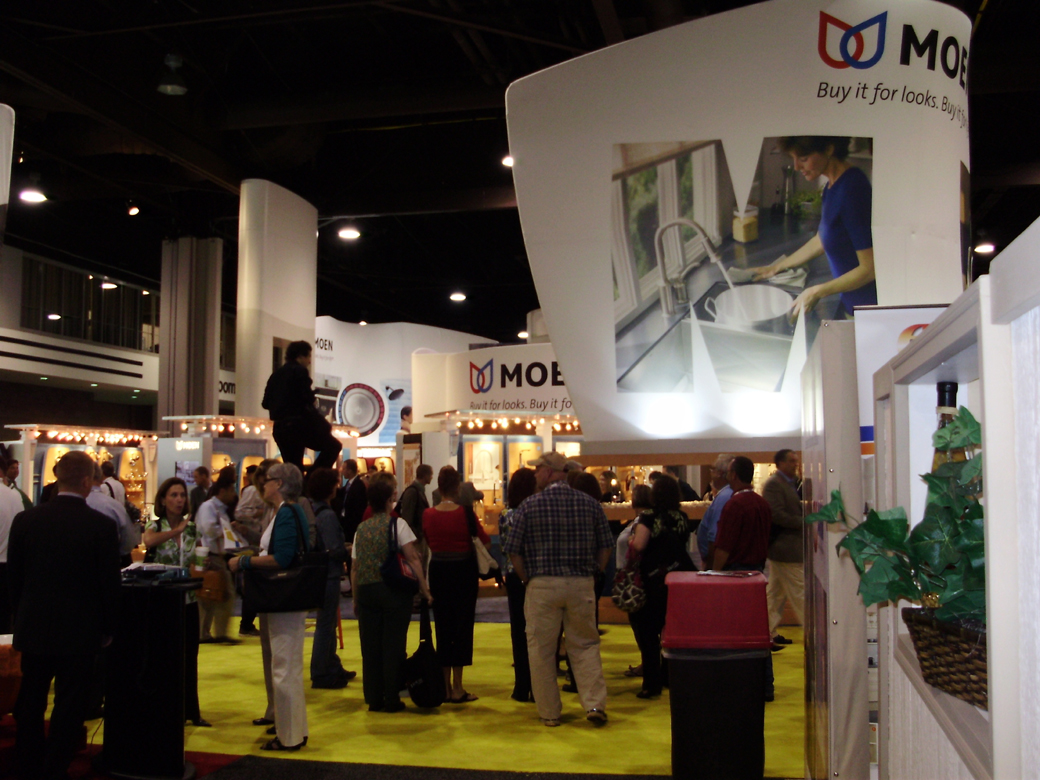 Moen


Petrified Wood by Amazing Stone


Semi Precious Slabs ny Amazing Stone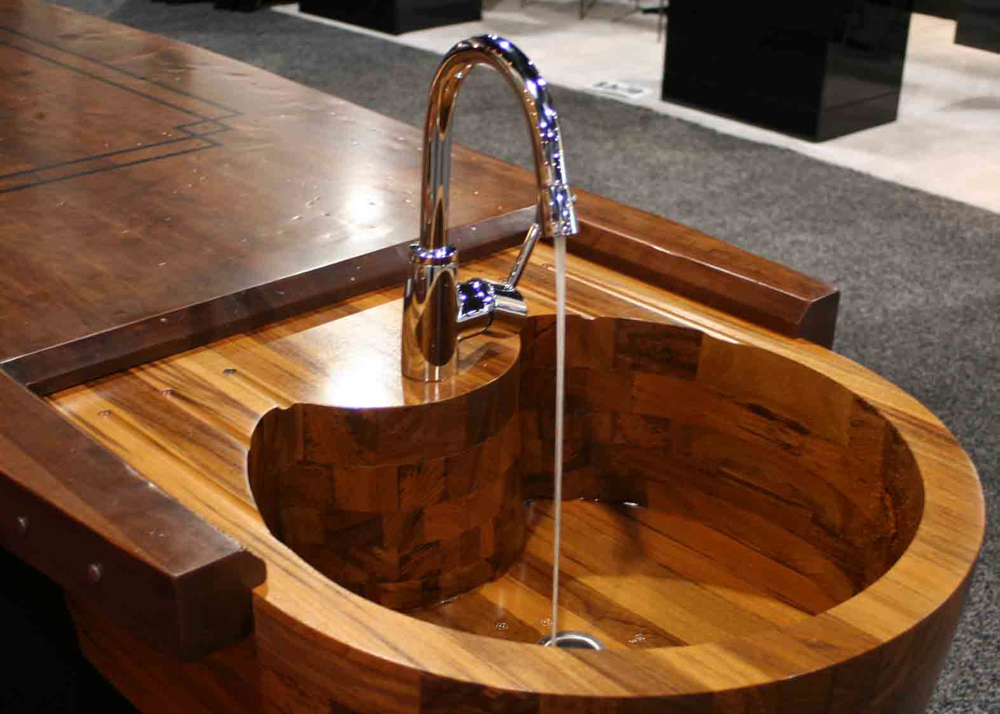 Teak Sink by Grothouse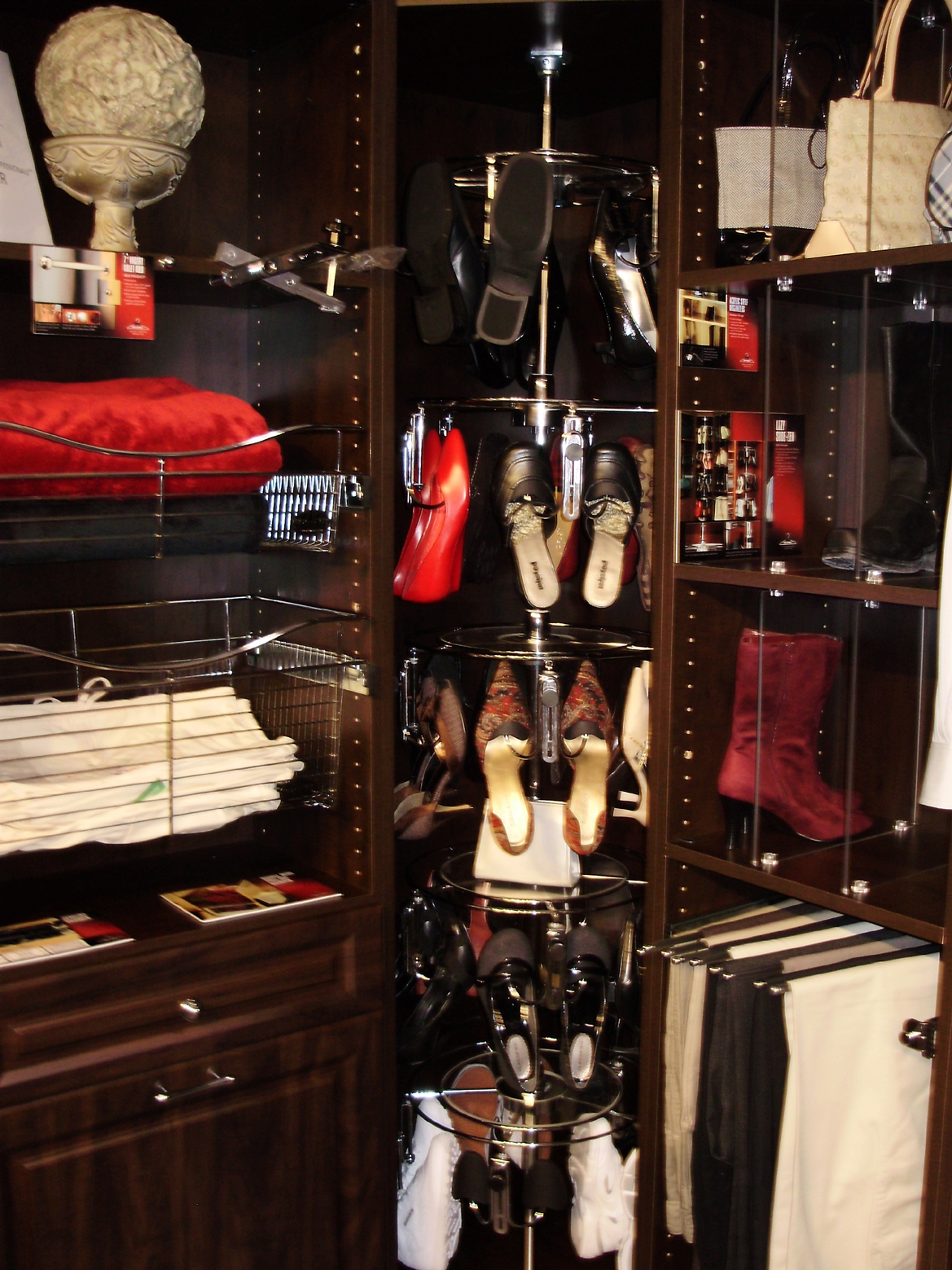 Rev a Shelf Lazy Susan Shoe rack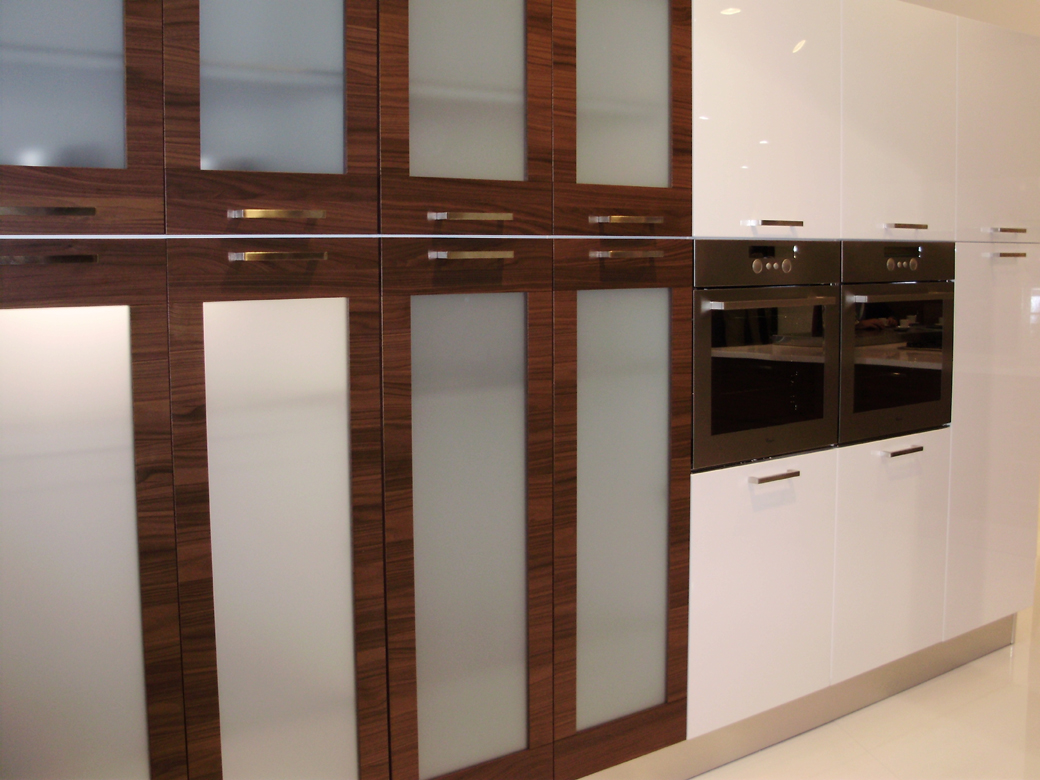 Modulo laCucina